Restaurant Payroll Software
Run payroll in minutes,
not hours
Centralize onboarding, time clocking, compliance, and payroll, saving time and improving data accuracy with a single source of truth.
Get 3 months free Payroll
Automate your payroll process to pay employees accurately and on time,

without issue.
Built to solve restaurant challenges
7shifts Payroll is specifically designed to address tips, labor, compliance, union fees, onboarding, and tax calculations so paying your employees is a breeze.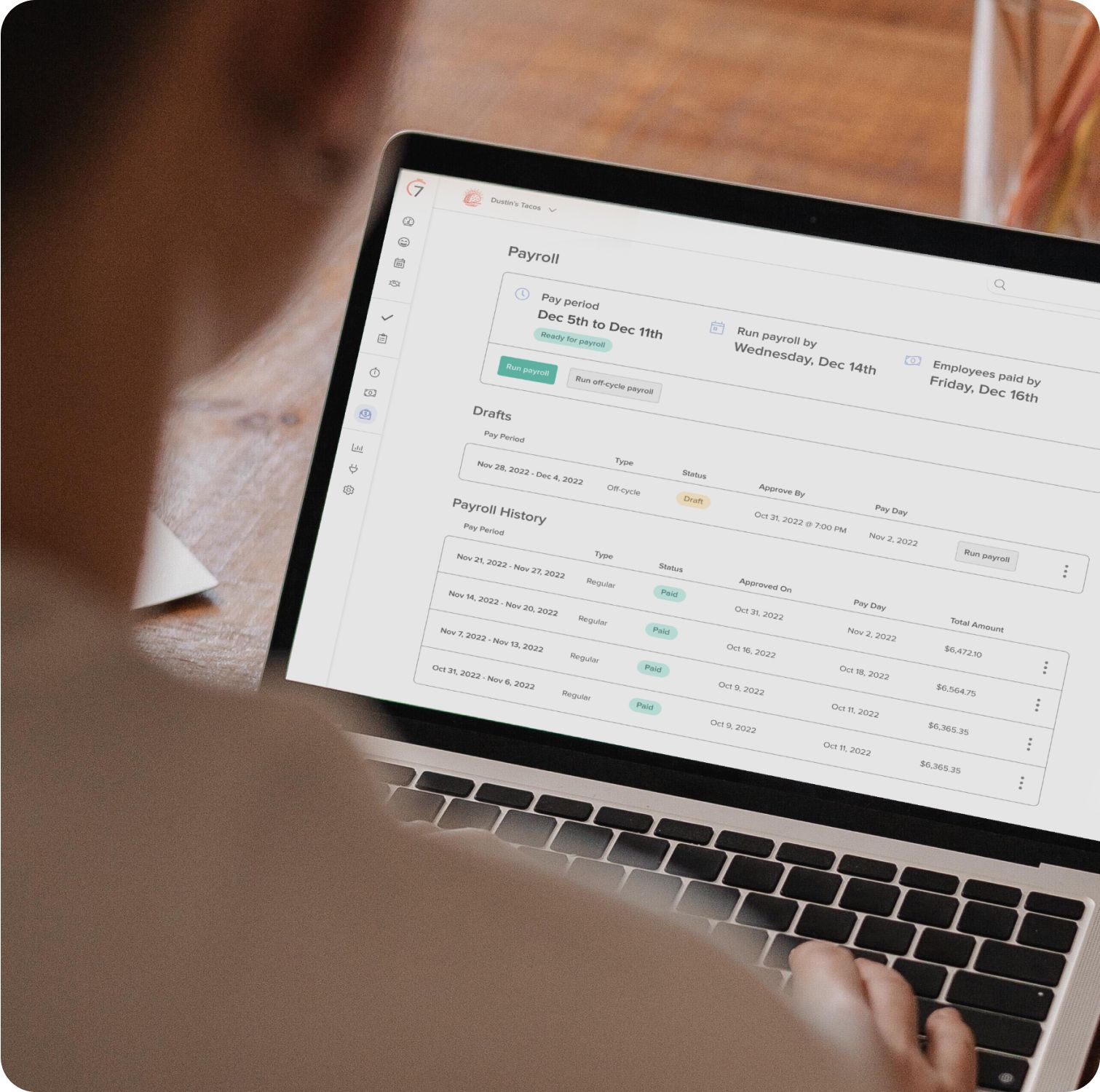 Stop manually entering and editing data
Improve efficiency and accuracy with a solution that replaces the need to export or manually enter information into another non-integrated system.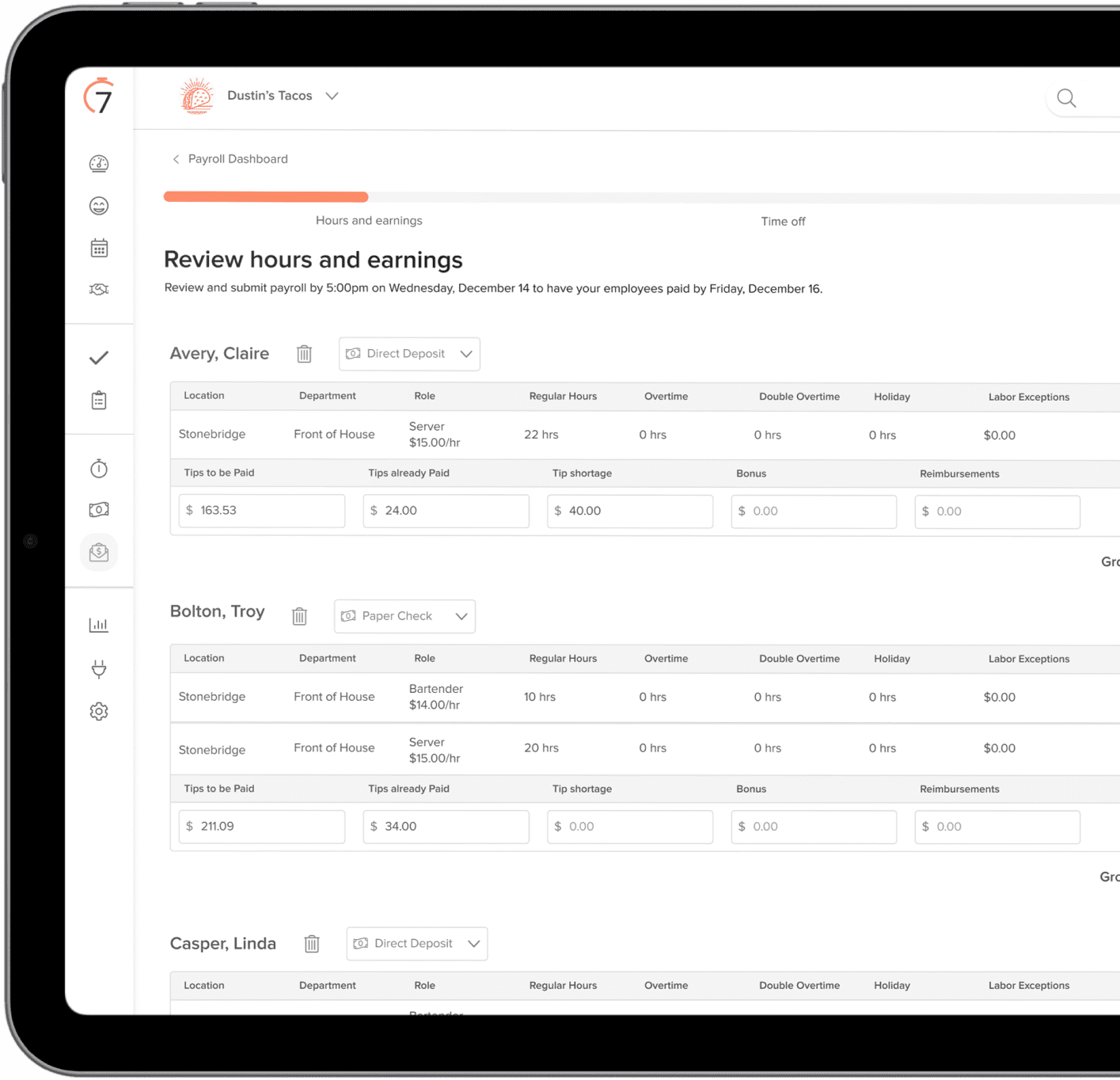 The reviews are in...
7shifts is loved by more than one million restaurant professionals
4.8 • 1.6K Reviews
4.5 • 5.51K Reviews
4.5 • 92 Reviews
4.7 • 1.1K Reviews
Easy employee onboarding and pay
Make your employees' lives easier with one single place to send paperwork and understand their pay via the 7shifts mobile app. Managers will love how quickly new hires get onboarded.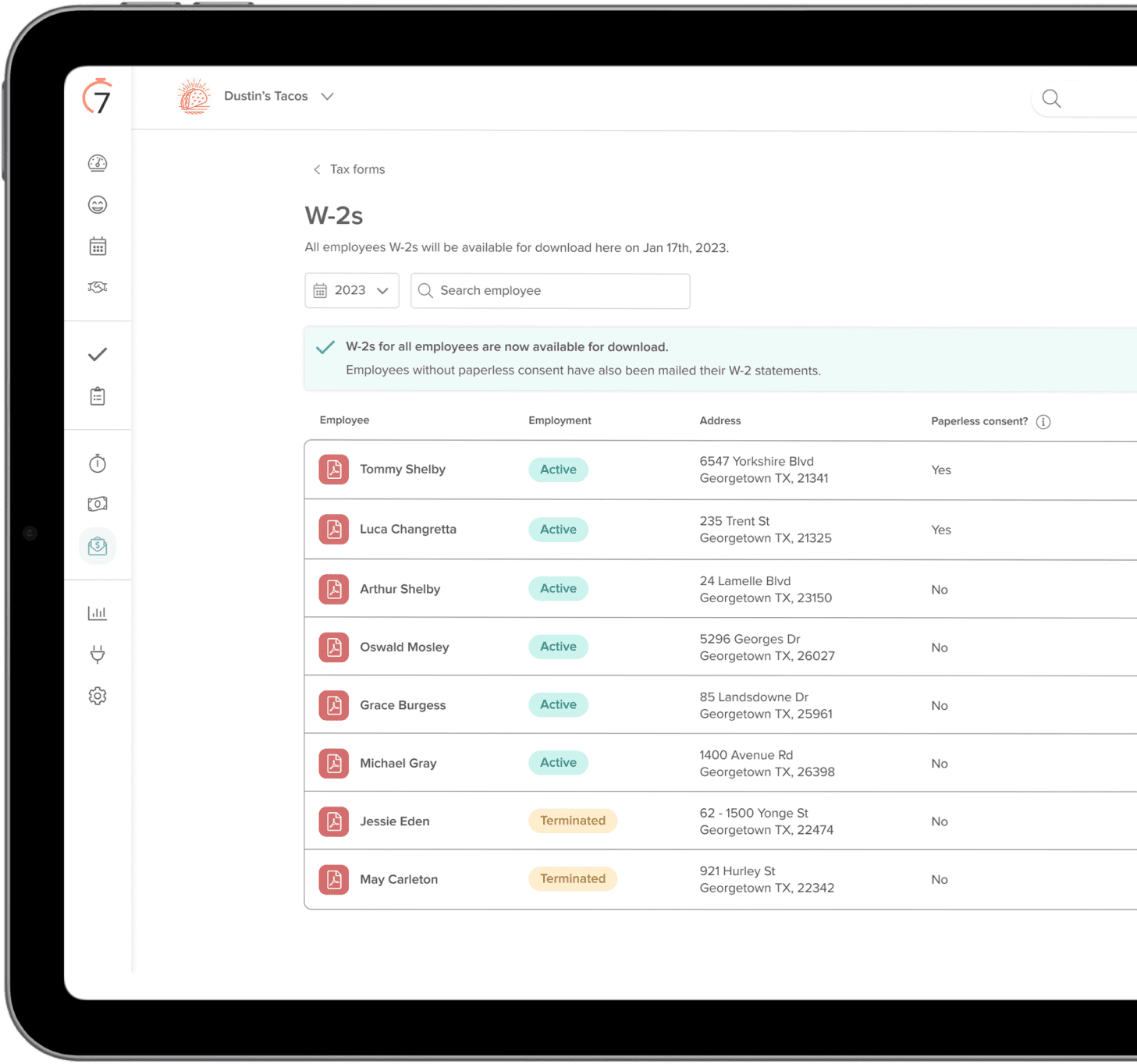 Manage it all in one place
Eliminate switching between multiple, error-prone systems. Manage all your employee records like time clocking, attendance, tips, payroll (and more) directly in the 7shifts app.
Automatic tip deductions
You can sync your 7shifts tip data directly to payroll for automatic tax deductions and tip credit top-ups.
Whether via Tip Pooling, Tip Payouts, or any tip crediting, it's all automated into 7shifts Payroll.
FAQ
Not quite finding what you're looking for?
Give us a call at
888-979-5877.
Who can join 7shifts Payroll?

Any restaurant in the USA. If you're in another country, check back — we're expanding quickly!

How will my state and quarterly tax payments be handled?

Why should I choose 7shifts over other payroll providers?

When you say 7shifts Payroll is automated, what does that mean?

Will I be locked into a contract?
"I switched to 7shifts Payroll from one of the 'big' payroll companies. Implementation was a breeze. Running payroll is extremely simple and the dashboard is user friendly and up to date."
Lewis Sharp
Franchisee of Ellianos Coffee Co.
"It was a no-brainer. My employees onboarded via the mobile app in 10 minutes and I'm already saving hours of time processing payroll. Total game changer."
Fahad Hanif
Owner/Operator, Halal Guys
"I'm really loving 7shifts Payroll so far. It is ridiculously easy to go through the process from start to finish!"
Anne Marie Cilley
Owner, The Casual Pint
"7shifts has been able to keep us within our targets and budgets with such ease and efficiency. [It] has saved us countless hours of time."
Tara Edie
Lead Server, Chulita
"Since using 7shifts our overall productivity has gone way up... our team is more engaged and has shown a more positive attitude within the workplace."
Aleksandar Srejic
Manager, GrillSmith
Payroll is only the beginning
7shifts is the complete team management platform built for restaurants